The RF shielding effect of a berm was measured using a Multi-copter as part of my PhD program. LS of SA from LS telecom generously helped us with these measurements with their own Multi-copter measurement platform. The measurements were done with a transmitter located on the far side of the berm transmitting 9 vertically polarized frequencies, from 60m, directly at the berm. Below is a photo of the Multi-copter measuring in the vicinity of the berm.
The data was then processed and compiled together from a total of 7 10 min flights at different heights and configurations. The processed data was plotted and interpolated with python on a 2D grid with an overlay of the berm. The next 3 clips shows animations of the interpolated data over different frequencies and heights.
Final Word
I would just like to thank the measurement team and especially LS of SA for the great collaboration.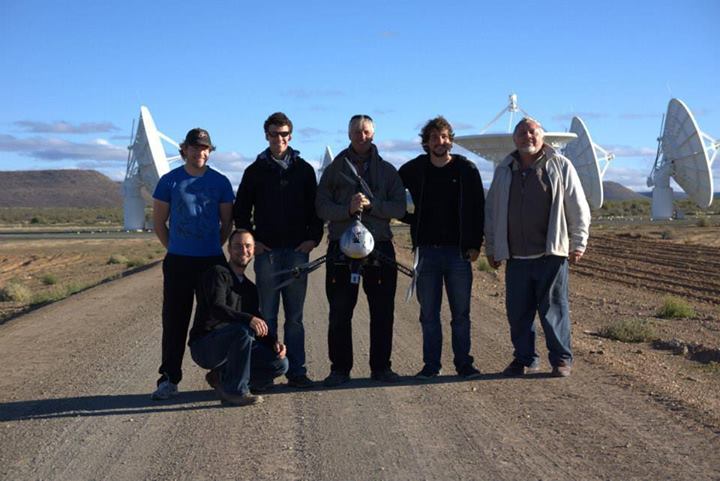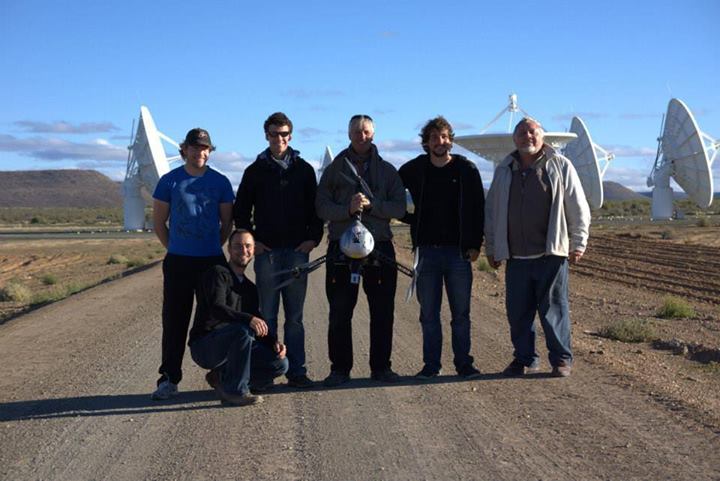 From the left:
Mathew Groch: Responsible for broadband loaded dipole antenna used in these measurements
Jan (crouching) from LS of SA
Nardus Mathyssen responsible for developing a pulse generator which will be used in future measurements
Wessel from LS of SA
Myself Hardie Pienaar
Brian from LS of SA